2019 Art of Excellence Art Show
Elk Grove Western Festival
Elk Grove Artists is proud to sponsor this art competition for all artists, adults and high school students*, of all skill levels. Show dates are Saturday, May 4, and Sunday, May 5, 10:00 a.m.–5:00 p.m., at the Elk Grove Park Pavilion, 9950 Elk Grove-Florin Road, in Elk Grove.
Artists may submit up to 4 entries. $15 per entry for non-EGA members, $10 per entry for EGA members. Entry form, fees, and artwork photos (as jpeg files) must be received no later than end-of-business, Saturday, April 20, 2019.
This is a juried show. David Lobenberg, MA, WASP will judge.
*Parents/guardians must sign a release of liability for those under the age of 18.
Entry Deadline: April 20, 2019
Select your Entry Fee: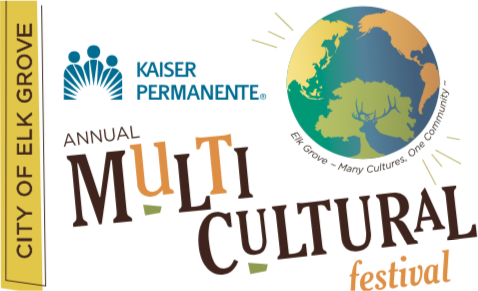 2019 City of Elk Grove Multicultural Festival
Elk Grove Artists is proud to sponsor the 2019 Elk Grove Multicultural Art Show for all artists high school age and older. Open to the public. Show date is Saturday, August 24 at the Elk Grove Regional Park Pavilion, 9950 Elk Grove-Florin Road, Elk Grove, CA 95624.
No entry fee. Entry forms and artwork photos as jpegs must be received by END OF BUSINESS DAY, August 9, 2019.
This is a juried show. Award-winning artist Dick Beymer will judge.
Ribbons will be awarded for 1st, 2nd, and 3rd place, as well as Best of Show, Honorable Mention, and People's Choice Award.
Who We Are
Elk Grove Artists (EGA) is a philanthropic organization of member artists from in and around the Elk Grove, California area. We are united in the common cause of showcasing the quality of fine art in the Elk Grove area as well as sponsoring the Art of Excellence show during the Annual Elk Grove Western Festival. We also sponsor a scholarship program for Elk Grove Unified High School students pursuing the study in the field of arts. EGA membership is open to all who would like to be involved in the arts, and those who would promote youth art functions. Elk Grove Artists endeavor to encourage art in the community by sponsoring shows that are set up for artists to promote and sell their work. We are a 501(c)3 tax deductible organization.
Elk Grove Artists, Inc. Received the 2016 Arts Advocate of the Year Inaugural Award for dedication to raising public awareness and appreciation of the visual arts by consistently staging an arts presence, exhibits and demonstrations at community-wide events, organizing art exhibits and competitions, and hosting arts workshops.
Meetings
Elk Grove Artists meet the fourth Wednesday of every month (except for November and December—please see Program Schedule) at 6:30 p.m. at the Carlton Plaza activity room. The Carlton Plaza is located at 6915 Elk Grove Boulevard just west of the Nugget grocery store (map). Professional artists' speakers perform demonstrations and discuss their artwork at each meeting and or workshops are held. The public is welcome to attend—the first meeting is free to non-members. Sometimes we will meet at different locations pending the event specifics. So, do call ahead if you wish to attend. Our meetings are open to the public. (after 3) Subsequent meetings are $5.00 for non-members. You may go to our membership application here.