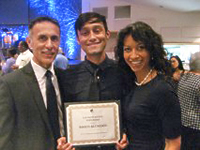 Scholarship
Elk Grove Artists is offering a scholarship in 2018 to Elk Grove Unified School District High School seniors who plan to pursue higher education in the visual arts. The scholarship is $1,000, with applications due in January. The scholarship can be applied for through the Elk Grove Regional Scholarship Foundation Online. The scholarship is presented in an award ceremony in May.
Art 2 Hang
Elk Grove Artists partners with various local businesses who become Art2Hang Patrons through a yearly tax-deductible donation. EGA members may then be selected to display their work at an assortment of businesses on a quarterly basis thus ensuring each artist gets varying exposure throughout the area.
Volunteer curators are encouraged to participate in this excellent program helping to expand artists' exposure as well as our citizens' exposure to art. The donations received from the businesses further EGA's efforts to enhance art education in the area. The following businesses are currently involved in the Art2Hang program and are also recognized in the local
InnoGrove
8153 Elk Grove Blvd. Suite 20
Elk Grove, CA 95758
(Big Horn and Elk Grove Blvd., behind Chevron)
info@innogrove.com
Jacquelyn's Salon
2475 Elk Grove Blvd. Suite 129
Elk Grove, CA 95758
At Harbor Palms Plaza, near I5
www.jacquelynssalon.com
Mark Lai, DDS
7171 Bowling Dr. Suite 110
Sacramento, CA 95823
ARTSbeat Art Fair and Competition
Elk Grove Artists is proud to sponsor this art competition for all artists over 18 and of all skill levels. It was held on March 24, 2018 at the Laguna Town Hall in Elk Grove.
This was a juried art show, judging by Award winning David Peterson of NCA, SFAC.
2018 Competition Winners!
Best of Show: Mixed Media-Acrylic and Oil
Titled: "Shiva, Parvati & Garnesh"
By: Priyanka Kumari
1st Place: Sculpture
Titled: "Carmel"
By: Gil Razo
1st Place: Watercolor
Titled: "Comstock"
By: Mary Wang-Steele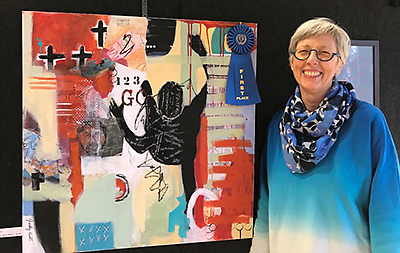 1st Place: Mixed Media
Titled: "Leap of Faith"
By: Judy Knott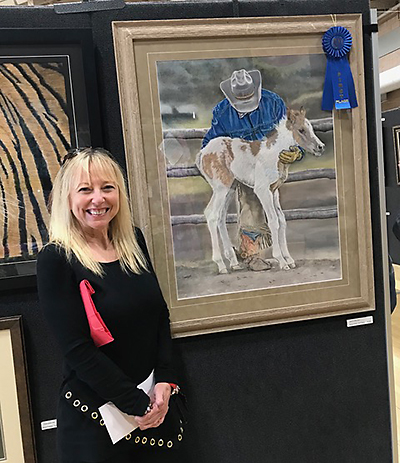 1st Place: Drawing (Hard Pastel)
Titled: "Just a Little Paint"
By: Donna Dutra
Elk Grove Artist
Darlene Delorenzi
Celebrates her 60th Year
Anniversary of the Arts